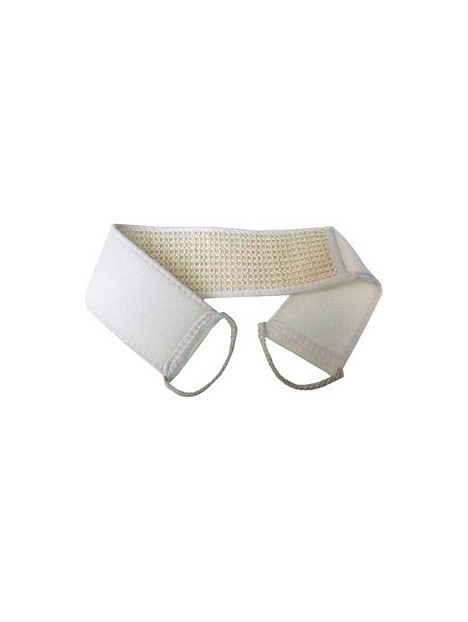 Natural sponge for bath and body skin care
The use of this accessory makes the skin softer to the touch and restores radiance. In addition, it reduces stretch marks and orange peel effect while activating blood circulation. An essential accessory for the bathroom.

Made in France
Quick shipment

Payment secured and protected by using SSL (Secure Socket Layer) Protocol from CIC Bank
Natural sponge  for bath and body care

This sponge is used for skin care. It has a woven horsehair face exfoliant that removes dead skin cells to accelerate cell renewal. Formerly made with horse hair, it is now designed plant fibers. The other side is cotton and allows to wash gently.
Its handling is very simple and allows access to all areas of the back, but can also be used for the feet, legs, thighs ...
lenght 70 cm
width 8 cm
Data sheet
Cosmetics & perfume

Body cream
11 other products in the same category: