On sale!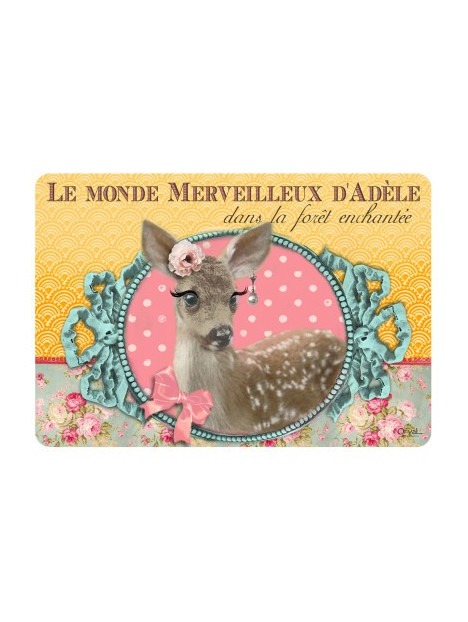 Placemat Wonderful world of Adele - Orval Créations
The Wonderful World of Adele in the enchanted forest .....Orval Créations, french creation exclusive models.

Made in France
Quick shipment

Payment secured and protected by using SSL (Secure Socket Layer) Protocol from CIC Bank
Placemat The wonderful world of Adele by Orval creations

Inspired by old ads, reinventing a tone retro revisited and sometimes quirky, Orval Creations team creates warm collections, fruity happiness of the past, where each is found to create the interior that resembles it.
The Wonderful World of Adele in the enchanted forest .....
Inside and outside, the placemat Orval Creations is perfect for enjoyable and convivial meal with friends or family. A simple sponge is enough to clean!
Dimensions 42 x 30 cm.
Reviews about this product

Show attestation
Merci beaucoup très heureux de mon achat, j'ai aimé tous les produits des créations orval que j'ai reçus, ils devraient avoir sur leur site web plus de produits à vendre de cette marque que j'adore les créations orval, des salutations cordiales venant d'Espagne en plus du colis arrivé assez vite .
Data sheet
Home fragrances

Décoration de table
12 other products in the same category: