Cheveux fins & mous booster huiles essent. et végét. fleur d'oranger–sauge–pépins de raisin /5ml- Mon shampoing
Add SHAMPOO Or CONDITIONER*
Perfume your home
A scent that reminds you of your child's room, a scent that you have always loved without even knowing why, a scent that soothes you ... so many ways to use aromas and essences to relax you, soothe you, feel good . By perfuming your home, your bed linen, your curtains, your linen cupboard… thanks to the products specially designed for this from the Health Beauty Counter, you have a solution as pleasant as it is effective to make your interior even more pleasant to live in. 
To be ONLY combined with our Shampoo or Conditioner.
The combination of these 3 oils will make your hair sublime with its floral scent of Lavender.
Our booster is recommended to nourish and hydrate in deep your hair.
You can choose a vial of oil for your Shampoo different from your Conditioner. A real, natural daily care and an extraordinary shine!
*Cruelty Free 
16 other products in the same category: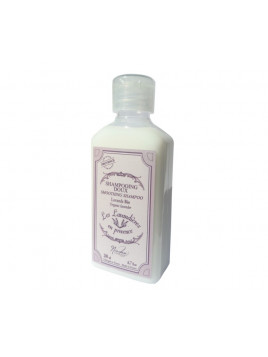 Price
€6.97
Regular price
€8.20