SPA & Reflexology socks
Reflexology actibe blood and lymphatic circulation, mobilizes waste,stimulates the excretory organs and promotes homeostasis. That way you get, naturally, balance and harmony.
Using advice:
slide you feet in the socks and enjoy a session of SPA and relaxation during 20 minutes per day.
Proceed with slight pressure on the points indicated on th socks and you'll become a specialist of reflexology!
Enjoy an intense hydratation thanks to the active gel rich in jojoba oil, olive oil, vitamin E, lavander oils.
Your feet become softer and smoother.
Composition:
 95% coton, 5% élasthanne. 
The socks are reusable.
Made in Chine
You might also like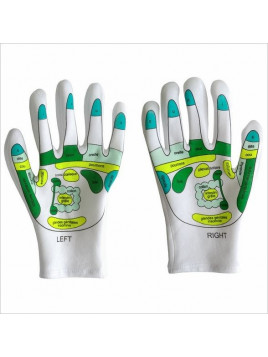 Price
€9.38
Regular price
€12.50
Customers who bought this product also bought: