Perfumed cushion in box - Red Barock - Catherine Masson
Spices scented perfumed cushion for decorate and perfume you home! Excellent idea as gift for Christmas, Mother's day or Saint-Valentin!
Cushion perfumed spices in gift-box, new collection Red Barock by Atelier Catherine Masson.
Elegantly decorate and subtly perfume your home interior.
Splendid cushion handmade with canvas red colour, knotted with gold ribbon, decorated by beautiful carmin rose flower, more real than nature, and fragrant scents "Spices".
Dimensions: 12 x 11cm.
Articles of French Atelier Catherine Masson

Brand products mean the symbol of life full of beauty and health Articles of French atelier Catherine Masson combine delicacy of fragrances and nice matter with perfect designer's craftsmanship of handiwork in one product.
In the very beginning of its creativity l'Atelier Catherine Masson sold aromatized little cushions made manually to accompany perfume articles of leading French perfume houses, such as Yves Saint Laurent, Christian Dior, Molinard and Caron.
Today masters of L'Atelier Catherine Masson create unique items from fabric and natural vegetable fibre, for example, flax, silk, cotton or velour. Collection of the brand include cushions with embroidering, little sacks of various sizes, pyramids and artistic small bundles, filled with perfumes and decorated with artificial bunches of flowers and fruit. In the heart of French Provence, perfumers of Grass region, motherland of French Perfume, created 12 unique scents for perfuming collection of the atelier.
Slenderness and long capacity of aromatizers to inflate your home with inimitable and thrilling fragrances, make this collection more a piece of cosmetic products than just premise aromatizers.

You might also like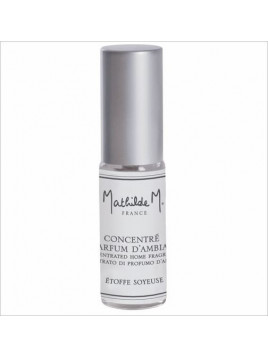 If one pressure is sufficient to create fragrant atmosphere...
Customers who bought this product also bought: