Organic essential oil - Savory - 5ml - BIOTOPE des Montagnes
Real Time:
5
Visitor right now
Concentrated natural flavor. Made in France. Certified organic product.
Hurry up! Only
6
item(s) left in Stock!
Guaranteed safe checkout:
Savory flowers in August in the Cevennes and exhale warm, peppery flavor. Hence the name "Donkey pepper."
How to use it?
Concentrate for dilution - herb - concentrate for cooking oil.
Savory is well known for its action on colds in winter. This is an excellent herb to use diluted oil.
A drop in oil to flavor your meat and your starches. Peppery, slightly camphor, hot or spicy.
Our essential oils come from a large amount of plants and are precious. In the kitchen, they bring notes of interesting flavors and smells. Taste and smell, memories and discoveries await you! Distillation is a traditional way of conservation. It has the advantage of requiring no alcohol or artificial preservatives. And it can advantageously replace the range of artificial flavors used by industry. The concentration of aromatic molecules of our essential oils is such that it will always be diluted before use. One to two drops in a tablespoon of oil, will scent your dishes beautifully. You can also flavor your cooking oil bottles, your salt, your sugar ... A small vial of 5ml will keep for several years. Keep out of the reach of children. It is advisable to use our oils sparingly.
Data sheet
Cosmetics & perfume

Huiles Essentielles

Label

ECOCERT
2 other products in the same category:
Price
Regular price
€10.95
€6.57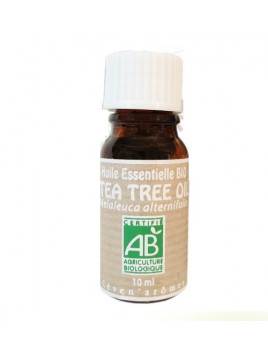 Price
Regular price
€8.95
€7.16