Diffuseur électrique de brume parfumée Amour d'Astrée - Mathilde M.
Electric diffuser of fragrant mist Amour d'Astrée - Mathilde M.
Simple to use, quiet and secure, this electric diffuser intensely perfumes and contents small and large spaces while emitting a soft light, bringing calm and relaxation.
Its ultrasonic technology creates fast swirls ensuring the homogeneous mixture of the perfume in the water. The fragrance diffuses in a few moments in the form of a fine mist of water, while decreasing the dryness of the air.
Using advice:
to be used only with Mathilde M. Room Air Freshener Concentrates or essential oils. Fill the water tank before adding a few drops of Ambient Perfume Concentrate or Essential Oils.
Precautions for use: refer to the user manual inside the box before any use.
Features of the electric diffuser Mathilde M .:
Diffusion with or without light (white light, yellow light or variation of the two colors)
manual or automatic shutdown when the water level is insufficient
duration of the diffusion if full tank: about 5 hours (capacity 100ml)
Delivered in a box: 1 diffuser / 1 power supply / 1 user manual
You can buy in our shops surconcentrés and pure essential oils.
Creation and design Mathilde M.
Made in China
Diffuser dimensions: 15 cm height and 9 cm diameter. Box: 18.3 x 18.7 x 13.0 cm
You might also like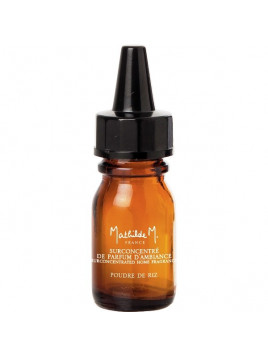 0 Review(s)&nbsp
0 Review(s)&nbsp
0 Review(s)&nbsp
2 other products in the same category: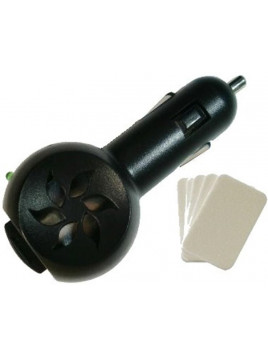 0 Review(s)&nbsp
0 Review(s)&nbsp
Customers who bought this product also bought: