Facial puff sponge 100% pur Konjac with green tea - Konjac Sponge Co.
Real Time:
5
Visitor right now
KONJAC FACIAL PUFF SPONGE WITH GREEN TEA
Hurry up! Only
1
item(s) left in Stock!
Guaranteed safe checkout:
Facial natural 100 % vegetable fibre sponge with antioxydant rich green tea to purifier skin.
Freshly made in South Korea, the No 1 spot in the world for beauty. Our Konjac vegetable fibre sponges just got mixed to a whole new level. As we have incorporated beautiful antioxidant rich Green tea to our facial cleansing, exfoliating, pore refining and rejuvenating facial sponges.
Antioxidant rich green tea has been added to this Konjac facial sponge, making it suitable for those who want the repute health benefits of green tea. Green tea extract is naturally rich in antioxidants, which has a cell-protecting function as well. It's a strong antioxidant effect that protects the skin from the damaging effect of free radicals. Particularly suitable for those who wish to protect skin from ageing and has a softening and plumping effect to improve elasticity and refresh your skin's appearance.
Approximately 8cm wide, it fits perfectly in the palm of your hand for easy cleansing. Just add water for the ultimate in natural skin care.
Leading the way with natural beauty tools, our already recognised sponge range, has a new product added to the family.
Green Tea is reputed for its antioxidant and health giving as well as calming, soothing and anti ageing properties. For us it was a natural choice to add to our miracle sponges.
Ideal for easily irritated, hyper sensitive skin
Calming rich green tea is said to protect the skin from excessive elemental damage
pH balancing
Gently Exfoliates
Deeply Cleanses
Cleanses and Exfoliates the Delicate Eye Area
Refines Pores
Use With or Without Cleanser
Suitable for Sensitive Skin
100% Natural, Colouring & Additive Free
Silky Soft When Wet
TO USE:

1. Rinse & fully hydrate sponge prior to use.
2. Massage the skin in circular motions concentrating on delicate or problem areas. If desired, add a cleanser & the sponge will help it go further & work harder. Alternatively, use the sponge alone & experience the sponge's unique revitalizing properties.
3. Rinse sponge well after use, squeeze out excess water (never twist or wring), before hanging or placing to dry in an airy or warm dry place (can also be stored in pouch in a refrigerator, or placed on a heated towel rail).
4. Use morning & or evening.
5. Depending on the care, the sponge can last up to 3 months. Dispose of when damaged or worn (can be composted). Never use a dry sponge on the skin.
The Baby & Child Sponge Range - Suitable from Newborn. Simply use to cleanse delicate skin. Rinse after use and allow sponge to dry, as above. In the unlikely event of irritation, discontinue use.
This is not a toy; never leave a child unattended with the sponge. Please retain packaging for future reference.
Certified Vegan
Customers who bought this product also bought: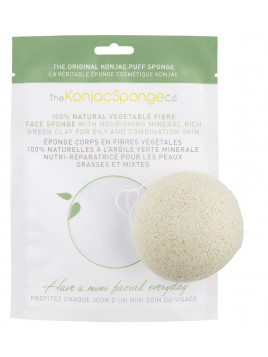 Price
Regular price
€10.00
€8.00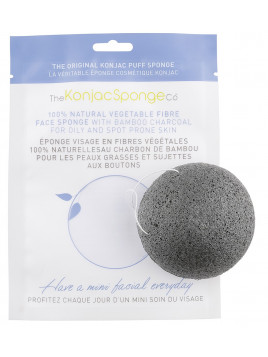 Price
Regular price
€10.00
€8.00
5 other products in the same category: