Eau de parfum Aïda - 100ml - Villa Flora parfums
Real Time:
5
Visitor right now
Eau de parfum Aïda - 100ml - Villa Flora Parfums
AIDA
A hymn to the joyful marriage of fruit and flowers, of herbs from these parts and spices from foreign shores. Aïda opens on notes of orange blossom, plum and jasmine before reaching the mirage of an oriental dream combining musk and patchouli. A final hint of praline and vanilla provides this enchanting scent with the voluptuousness of sweet indulgence. A seductive fragrance that offers a light and gentle escape.
Head notes : Tangerine Elemi Orange Blossom
Heart notes : Jasmine Orris Plum
Base notes : Patchouli Vanilla Praline Musk
100ml - 3.4 fl.oz. made in France, Grasse perfume. In box.
Customers who bought this product also bought:
5 other products in the same category: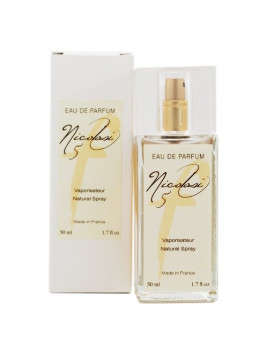 Price
Regular price
€25.00
€20.00
Price
Regular price
€35.00
€29.75
Price
Regular price
€35.00
€29.75
Price
Regular price
€25.00
€20.00