Scented bouquet Douceur des Rizières - Balamata
BALAMATA In Camargue, lose yourself in the vast, unspoilt environment of this region which is home and sanctuary to an exceptional range of vegetation and wildlife.
Scented aromatic bouquet Douceur des rizières - 100 ml - Balamata in Camargue

Douceur des rizières - Scented rice field : oriental floral notes
 
Immerse yourself in the Camargue's emblematic rice fields with the subtile, delicate scent of tiny rice flowers and its
powered, rose-like tonalities, evocative of fragility.
Olfactive family:

Lead notes : Oriental floral
Heart notes : Pink berry, bergamot
Base notes : Musk, vanilla
Gift-box contents: 1 glass bottle decorated by ceramic element with ribbon, 10 rattan sticks.
in our shop you can buy the refill of sticks and of perfume 250 ml.
Made in France, perfume of Grasse.
Data sheet
Home fragrances

Huile parfumée

fragrance

Rice powder

Volume

100 ml

How to use

les recharges parfumées et remplacer de temps en temps quelques tiges de rotin. Produit inflammable, contenant de l'alcool. Ne pas exposer près d'une source de chaleur. Ne pas ingérer. Tenir hors de portée des enfants.

ORM-D contains alcohol

ORM-D limited quantity
You might also like
BALAMATA In Camargue, lose yourself in the vast, unspoilt...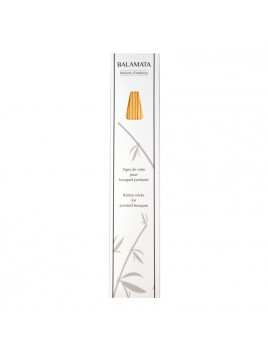 Refill rattan sticks for home perfume diffusor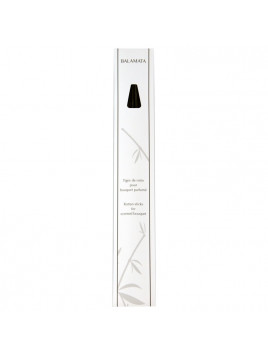 Refill rattan sticks for home perfume diffusor