Home fragrance, new perfume by Mathilde M. new collection. Shining, romantic and feminin scent.
Price
Regular price
€17.90
€16.11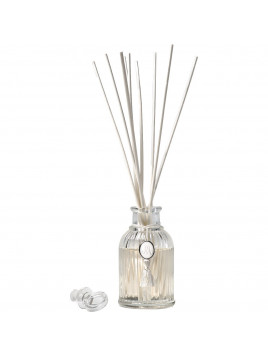 Room scents diffuser in elegant blown glass from french manufacturer Mathilde M. New perfume Astrée.
Price
Regular price
€26.00
€22.10
Thanks to its highly concentrated formula, a few drops are enough to perfume an entire room with Astrée. Radiant fragrance is the meeting of a solar orange blossom and a voluptuous jasmine, enhanced by a warm oriental accord. You can utilise as refill perfume for all  scented objets of Mathilde M.
Price
Regular price
€8.60
€7.31