This light but fragrant spray is delicately perfumed with the scent of sweet orange blossom. 
Price
Regular price
€11.00
€9.35
A vivid floral composition imagined like a precious bouquet of white flowers. The union of exquisite jasmine and onctueus tuberose, wrapped in sogt notes of sandalwood a,d vanilla. A stroll around an imaginary garden where elegance reigns.
Price
Regular price
€17.90
€12.53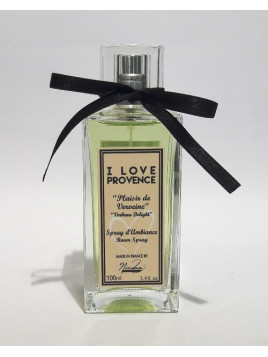 The "I LOVE PROVENCE" home fragrance range is an ode to travel, urging you to discover this wonderful territory...  Aproved and branded by the UNESCO, Haute-Provence Geopark, these scents will transport you through an unforgettable alfactory journey.
Price
Regular price
€15.90
€11.13